THE UNIQUEITY OF THE AMULET
Each amulet is not only unique because of your own personal message, but also because of the individual design and material selection. It is purely handmade-exclusively by myself.
You have the choice of various precious metals, sizes, shapes and applications in the form of jewels or precious stones. No amulet is like the other, and this way it becomes a very personal piece of jewellery with a deep message. It is the most personalised gift you can make your loved one or yourself.
Ordinary jewellery is available in all styles – your very own amulet with a message that touches hearts, you can only get from AMULET4YOU.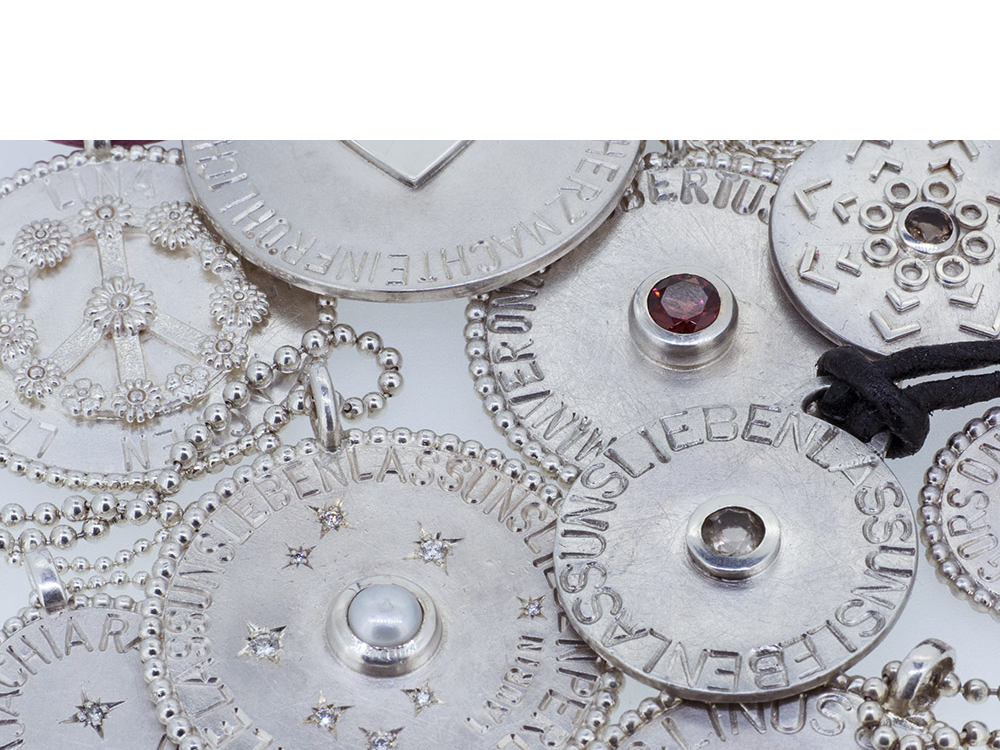 HOW IT BEGAN
"It all started with an amulet, which I gave my husband a few years ago for Christmas."
I wanted him to always have us as a family with him, and somehow be a kind of talisman. Our four names and on the back the words faith, love, hope. Three terms that are very important in our family.
A little later, a friend of mine noticed the amulet and wanted to give a similar one to her husband. We put our heads together, thought intensely as to which words would suit her husband. A quotation, a poem, or just good wishes.
I especially liked the idea of another customer having an amulet made for each family member, to symbolise the strong bond in their family.
Together in this family, they were thinking about what connected them and was important for them.
I soon realised that there is a sentence, a motto for life, or perhaps the line of a song with particular meaning and importance for everybody!
Each amulet contains a story in itself. The result is a gift that comes from the heart.
From parents for children or for young people leaving their parents` home.
For a wedding anniversary, communion, birth or as a reminder of a lost one.
Sonja Wetzel
Jewelry designer
Goldsmith Master
HOW YOUR AMULET BECOMES REAL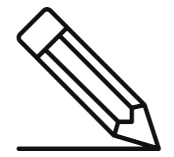 WE ARE CREATIVE
We will discuss your wishes in regard to material and design either personally, by phone or by email. I will be happy to help you to find the right message for your amulet. Of course, you will also get a final price. An amulet in solid 925 silver, which is stamped on both sides according to your wishes, is available from 240 € including VAT.
THE DESIGN
According to your individual wishes, I will sketch a design for your very special amulet and send it to you for approval, subsequently and necessary alterations can be made before production begins.
THE MANUFACTURING
After your approval, I`ll start forming your amulet in my workshop. You can see some of the necessary steps in the video. Afterwards, it can be picked up, packed in a beautiful jewellery box or if wanted dispatched by mail.
A COMPANION FOR LIFE
Your amulet, whether for yourself or for a loved one, becomes a companion, whose message never falls into oblivion. It is a piece of jewellery that could not be more individual and touches hearts.